Our creations at The Field Museum, Chicago USA
For the following collaborations Philippakis workshops have created artwork to cover each specific field separately. For artists, personal works for participation in exhibitions. For galleries, art objects. For companies, items for specific activities, such as Conferences, Corporate Anniversaries, Dealers Meetings, Awards, Business Gifts, International events.
Organizations / Companies
The Municipal Cultural Centre of Nicosia, Cyprus
Hellenic Culture Organization
Cultural Organization of the Municipality of Athens
Municipality of Hydra
Collections Helléniques
Galleries & Antique Shops
Gallery / Antique Shops
Zoumboulakis Galleries
Astrolavos
Martinos Art
Stores
Ileana Makri "Mageia"
Elena Votsi Shops: Kolonaki Athens & Hydra Island, Greece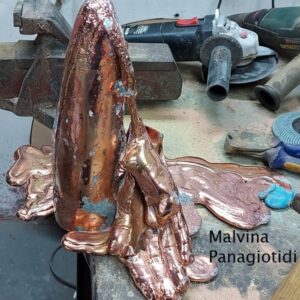 Artists (Greece and abroad)
Georgia Kotretsos
Tsagari Maria
Marios Voutsinas
Elena Votsi
Elena Syraka
Lida Papakonstantinou
Nikos Navridis
Athanasios Argianas
Michalis Kassapis
George Kastriotis
Costas Sachpazis
Sokratis Socratous (Hermes Stores Athens)
Stelios Gavalas
Petros Vlitidis
Bajo Arben
Carolina De Souza
Companies
Kosmocar Α.Ε.
SAP Hellas Α.Ε.
MINERVA MARINE
Ernst & Young S.A.
Δ.Ο.Ε. ATHENS 2004
HellasCom
Bayer Hellas A.B.E.E.
Dow Chemicals
TESCO A.E.
Olympic Aviation
5 a sec
Βurlington Books
Colgate Palmolive
Εvdemon & Associates
Info Quest
Greek aviation industry
I.M. Kyriakidis SA
Central A.E.B.E.
Ecolab A.E.
Κ. Velissarios & Co
Scripta S.A
Commercial Value A.A.E.
Εvrognosi S.A.
Αggiorama EPE
Sea luck Shipping
Municipality of Melissia
Geo / Young & Rubicam S.A